5 things to think about before applying to graduate school
Deciding to do a Masters is exciting. It also comes with a lot of questions and considerations - is this a career change? Where do you want to go? How will your Masters program help you get there?
If you have ever completed a graduate school application, you will find that many programs ask you where you want to be in the next five years and how the program will help you get there. These are great questions and considerations and I would like to add to that list.
I initially looked into doing a Masters as a "back door" into Medicine. I was pre-med in my undergrad but after a few poor decisions and a couple of circumstances, my GPA was not competitive enough. I had done quite a number of credits in Biochemistry and the Pure sciences but was graduating with a Bachelor of Arts in Political Science and Women's Studies. To bridge the gap between my science background and my Arts degree, I began to research programs that had some element of science without being lab-based. I ended up discovering Public Health which was right at that sweet spot. So what do you need to think about when choosing your Masters program
So let's get into it!
1. Is a Masters necessary in your field?
How necessary is a Master's degree to advance in your field of interest. This is key because some fields such as Nursing or Engineering, Master's may not add as much financial value as you would think. If your goal is to increase your income, you may be able to do so in Nursing my overtime hours and other means that may not necessarily require an additional degree. In Engineering for example, the base salary for a holder of a Bachelors is about $80K which is the Master's salary 5 years after working in some fields. Make sure you look into your particular field, talk to people already working in that field so you can learn about the value both professional and financial that a Masters would add to you.
2. How long is the program?
What is the length of the program? How many credits are there? What are the program requirements? All these considerations are key because if one program is 3 years vs 18 months, that could have a huge bearing on your finances both lost (if you are not working when you are in school) and cost of the program. Make sure you research the program requirements in the context of your personal situation and your career plan. Check out this post I put together on 5 types of Master's Degrees.
3. How are you paying for it?
How are you going to pay for your program? While you are applying for the program look into funding that is available; when you need to apply for funding; are you automatically considered for funding or do you have to apply separately; what grants are available for your program? As a last resort, what loans are available to you. In the same vein think about how much the program costs and whether you can do the program elsewhere for less. The length of the program matters as much as the cost of the program so keep these two in mind as you consider your options
4. What is the reputation of the program?
Not all Masters program are created equally. Unlike undergraduate education which is mostly generic, you will want to know about how well known the Masters program is. Different universities are known for different programs so research on how the particular program ranks. I am emphasizing on program because it will matter sometimes even more than the school name. McGill University is well known for example. However the MBA program at McGill may not be the strongest program compared to Queen's MBA program - purely for example purposes. McGill
5. Where are the alumni now?
How do the graduates from the program do? Are they struggling to find work or does the University connect with its Alumni. This is important for two reasons: 1) are graduates of the program able to find jobs? 2) can you leverage the network of the graduates of the program? My own graduate experience was really positive. We had a really amazing cohort and I am still friends with a number of the friends on Facebook and most are doing really well as our program was really invested in our success. My husband's Masters program wasn't the same: students struggled on their own to find Master's placements/practicum and after they were done, there was little connection between alumni and career development success. Ask the program how they engage with alumni.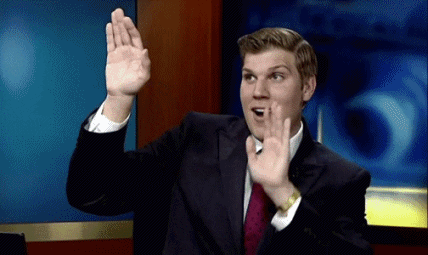 Bonus - Unsolicited advice:
One piece of advice I am offering to you is never quit your job to do a Masters degree. Look for options to your Masters even if it is part-time while you continue to work. This is different if you don't yet have a job. It is much easier to find a job when you have a job. It is also easier to pivot and leverage your current network so you can get a job in your field. Graduate degrees are quite intensive but it is worth it to take longer or even study part-time than quit to focus on it and finish quickly only to graduate and be frustrated when you are looking for a job.

Try to do a Master's in a program that requires you to do a professional placement or a practicum. If your Master's doesn't require it, try to do this anyways especially when you are a student and before graduating. Having the placement will allow you to showcase your skills and experience and help you build experience in the area of your Masters. The team you do your placement in could potentially offer you a contract once you graduate

Bottom-line: think of your plans once you are done with the Masters and try and work this into your time as a graduate student.
I hope these reflection questions help you as you fine-tune your decision to do a Master's degree. Are there other considerations? Share them with me.
Join the Career Slay Mama Tribe so you never miss a post! Subscribe below!