5 benefits of making a lateral move in your career
I am always taken a back by how eager folks are to climb up the professional ladder especially early in the career.
There are so many benefits to making a lateral move particularly early or mid-career. I have noticed a trend in early career folks who are bent on moving up and moving up fast. Lateral career moves, if leveraged well can really help a career develop faster.
It seems counterintuitive that you would move your career further and faster by making a lateral move. Lateral moves are horizontal career moves that entail you making more or less the same amount of money and working at a level that involves similar level of responsibilities. Check out the first post I put together on lateral moves.
So now that we know what they are, what is the benefit of going laterally and how can you pivot that to move forward?
1. Gain experience in a new area
Moving laterally either within the same company or to a different company can allow you to gain experience in a new area. In the context of the Federal Government for example: if you are an EC-04 Policy Analyst in a Federal department that involves regulations, you will have gained a fair amount of experience in working in a government-regulated context. A lateral move would entail you going to be an EC-04 in another federal government department/agency perhaps as a Research Analyst in a program area. This would allow you to gain experience in supporting a Program that is policy driven e.g. Employment and Development or even Children's programs. At the end of this experience you will become a much more rounded analyst and therefore much more marketable
2. Become a subject matter expert
I made a lateral move when I was the lead on a particular file in the Health Portfolio. I was ready for a change but was not ready to make a dramatic change because my kids were still really young and my family responsibilities at that point did not permit me to have the bandwidth to take on a completely new role. So I leveraged my experience from the Health Portfolio to to offer the same experience in another department that was implementing the DRF in a different department. In doing so, I became subject matter expert.
3. Build professional confidence
The part about becoming a subject matter expert is that it really allows you to build your professional confidence. Early on in my career I was constantly battling imposter syndrome - don't get me wrong, I still go through bouts of feeling inadequate. However when you build your experience through a lateral move, you gain confidence because you have been there and done that. This confidence is what allows you to then pivot your career to a higher level in order to command a larger salary.
4. Expand your network
Your professional network in your current department/team or organization allows you to meet a set of people. By taking on a lateral move, either within or in another organization, you are able to expand your network particularly in a certain field or in a completely different organization.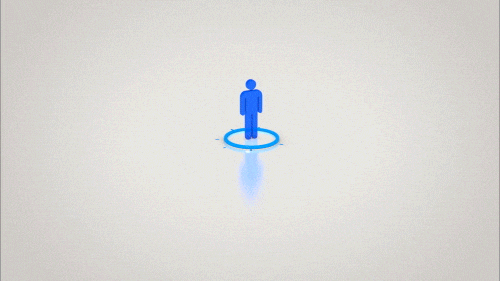 5. Change of organizational culture
If you are currently in a toxic work environment, you may assume that you have to get a promotion in order to consider moving on. Truth is you may simply need a change of organization or need to work in a team where you are celebrated. By making a lateral move into an organization or a team that values your unique skill set, you could land yourself in a role that truly allows you to grow and mature professionally.
Bottom line: Not all moves need to be promotions. If you leverage lateral moves well, they can propel your career to the next level and allow you to discover what you like and don't like but above all, they can help you build the confidence you need to pivot to the next level.
Let us continue the conversation on social media1
IG: www.instagram.com/careerslaymama
FB: www.facebook.com/careerslaymama
Twitter: www.twitter.com/careerslayma